What Customers Are Saying About FP Insoles
At FP Insoles, we understand just how crucial it is to protect your feet. Whether you're looking to enhance everyday comfort, improve the fit of your shoes, increase athletic performance or address a foot condition — we've got you covered.

Our shock-absorbing insoles have changed the game when it comes to foot support. And hey, when NASA gives us two thumbs up, and folks like Tony Hawk and Cirque du Soleil rely on our insoles to elevate their performance, you know we must be onto something big.

But don't just take our word for it — our customers are the real heroes here. Their feedback is the best proof that our insoles really do the job. Check out what they're saying about their experience with FP Insoles now:
FP Insoles vs. the Competition Videos
Sometimes you just have to see it to believe it. See how FP Insoles stack up against competing insoles in these customer-made testing videos.

We're talking durability, comfort and support — let the showdown begin: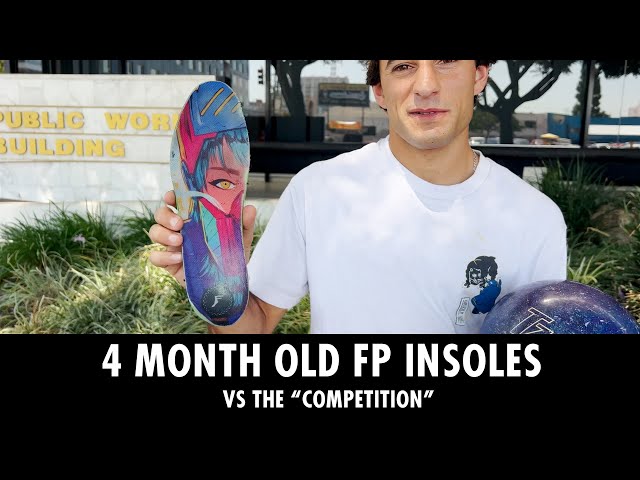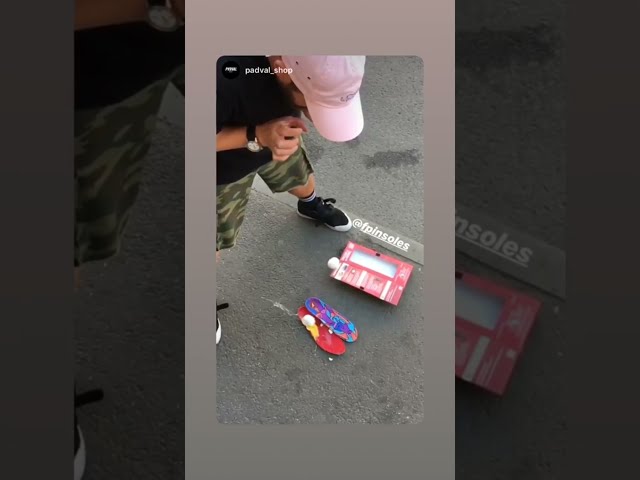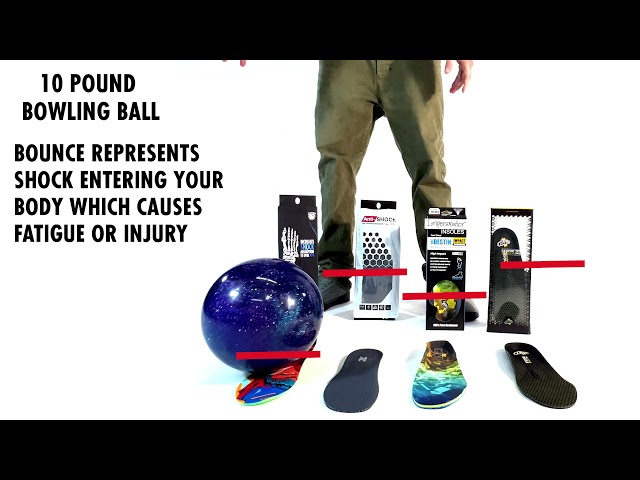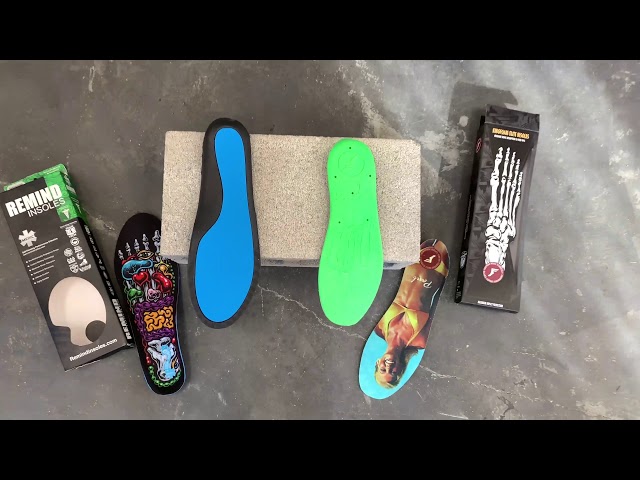 Social Media Hype
See what all the buzz is about on social media and why our customers are head over heels for their FP Insoles:
Comfort+ Plus Orthotic Insoles Reviews
Designed for individuals who spend their days on their feet, our Comfort+ Plus Orthotic Insoles redefine comfort, making every step feel like you're walking on a cloud.
"I love them so much! I'm in the military and I'm on my feet for 12 hours and these are a big lifesaver! I'm writing this review before I purchase more!"

Rating: 5.0

Name: Carlos Amador

"Finally, after eons of searching and trying different insoles, I found Comfort+ Plus insoles. They are wicked soft and DON'T have stupid high arch support.  I have normal arches and high arch support insoles hurt my feet because they force me to walk on the outsides of my feet. These are a blessing. 

I typically work 10 to 16 hours a day, up and down ladders with about 10 miles of walking sprinkled in as well. These are perfect and super comfortable for a long day! These are going in all of my shoes and boots. They also do not get wet from sweat and hold moisture so my feet have stayed cooler and dryer from these."

Rating: 5.0

Name: Jordan Polk
Gamechangers Custom Orthotics Reviews
Gamechangers Custom Orthotics are perfect for those with flat or low arches and offer a personalized fit by molding to the contours of your feet. Their advanced shock-absorbing technology helps minimize joint impact, reducing fatigue and discomfort throughout your workday.
"These are the only reasons my feet make it through tough working conditions. I've been able to endure much longer times standing. These are not just for Skaters! These are for any person who needs help getting through the day. The impact is much more immense than you would ever imagine. I hope everyone on this earth could get the help these insoles have given me in my everyday life."

Rating: 5.0

Name: Drake Draven

"These are the best insoles I have bought in my life. It's a gamechanger and I wear them daily, as well as when lifting and skateboarding. I feel no pain on my foot and it's truly worth every penny. I also made my friend try it out and he has also experienced the same feeling I had when I first tried it on. I love to thank the creators for creating this product."

Rating: 5.0

Name: Ricarte Soliva

"These insoles have changed my life. I know, that sounds impossible, but wearing these insoles has reduced my lower back pain by about 90%. I even sleep better because I'm not dealing with the pain. I know this product is used by a lot of athletes, but it's been amazing for me, and I'm just a grandma. If you have lower back pain, just give these a try. So far I've converted 3 of my friends to this product and they're all really happy."

Rating: 5.0

Name: In Louisiana
Gamechangers Custom Orthotics Lite Insoles Reviews
Our Gamechangers Custom Orthotics Lite Insoles leverage heat-moldable technology to conform to your foot for a lightweight, flexible and comfortable custom fit complete with shock absorption for superior support and impact reduction.
"These insoles feel great right after you mold them to your feet. It takes away having to break in shoes and is super comfy to just walk around in general. For skating, it makes me feel ONE with myself and the board haha. I feel the same comfiness all the time no matter what — it takes away the harsh impacts and primo landings. 

I've had 3 other pairs of insoles from you guys and the best ones were the Vincent Alvarez which I tore up super bad and these PU gamechangers which feel super good! Overall I give these insoles a 10/10."

Rating: 5.0

Name: chan saephan

"These are awesome. I was really worried they would kill board feel, and the heel felt so thick with the extra padding that I was worried that'd feel weird too. But that was not the case. These are very comfortable and absorb impact very well. I can skate all day in these and not have worn out feet afterward. 

Stop reading this, and buy these if you haven't already."

Rating: 5.0

Name: Spencer

"I bought these for sore feet after skating and knee/back pain. Before these I tried other insole brands such as "Remind Insoles", but did not work well. Then I bought these. The next day I went to the skatepark with my friends and was jumping off of a 7 stair at least a hundred times and didn't get sore feet or back/knee problems! They are truly game changers!"

Rating: 5.0

Name: Chris gracia
Heel Saviors Reviews
Designed to fit any shoe, Heel Saviors provide double to triple the impact protection of stock insoles and maximizes foot protection when paired with FP Insoles.
"AWESOME BUY. I received these from FP Insoles & they are great!"

Rating: 4.0

Name: Renee
Kingfoam Elite Insoles Reviews
Experience superior comfort and shock absorption with our Kingfoam Elite Insoles, designed for all foot types and scientifically proven to absorb over 90% of shock energy.
"When I saw the ad about the insoles, I didn't believe it. We bought 2 pairs. One for myself and one for my husband. I am always walking around and on my feet, so my feet and calves would be sore after the day is done. But when I tried the insoles for the first time, you can feel the difference. It was like walking on clouds, literally. 

I work for the sheriff department and we are constantly walking or running after inmates or people avoiding arrest. I told my fellow co-workers about the insoles and they all bought some. I've had mine since December and it is now March and they still feel great. I plan on purchasing more for all my shoes. 

Thank you for making a great product. I always tell everyone about your company. Keep up the great work!"

Rating: 5.0

Name: Leslie

"I live with severe heel spurs in both feet, which even with the best orthotics, heel seats and shoes money can buy, I knew three solid days of snow skiing might be asking too much.

My two sons (skaters) recommended I give the "Jaws" insoles a try for the trip. I purchased Kingfoam Elites and wore them for several days around the house to imprint them.

Despite being super skeptical — I traded the insoles in my rental ski boots for the Kingfoam Elites, gritted my teeth and set off for the slopes.

Three days of keeping up with my hard charging sons later and WOW — my feet not only didn't sideline me, but let me ENJOY a family skiing vacation and show the young bucks that the old man can still get down the mountain! Even went for 2 - 3 mile hikes after skiing all day!"

Customer for life! Thanks for a great product!"

Rating: 5.0

Name: Lee C

"Absolutely love the insoles! I have used them in both my running shoes for working out and in my boots for work. They performed great in both areas!"

Rating: 5.0

Name: Laka Alama
Kingfoam Elite Pro Insoles Reviews
Kingfoam Elite Pro Insoles are designed with a dual-density arch chamber for dynamic adaptation to every step, offering exceptional impact protection, durability, superior comfort and support.
"Best insoles I have ever owned. Use them in my work boots every day. Still as comfortable as the first day I tried them. Highly recommend."

Rating: 5.0

Name: A.V.

"I like them a lot! They are really comfy for my 8 hours of work every day! FP products are the best thing I've ever discovered. I can stay on my board for a few more years and take care of my knees while I surf!"

Rating: 5.0

Name: Arkel sanchez

"These are the next level up from their regular insoles. I've been using Kingfoam Elite for years but these add more support and impact protection."

Rating: 5.0

Name: Alex Salazar
Kingfoam Insoles Reviews
Kingfoam Insoles are the ultimate stock insole replacement with NASA-approved FluidX material for cloud-like comfort, optimal shock absorption and unparalleled support.
"I have now purchased 4 pairs of these, all for my different pairs of shoes. Hands down the most comfortable insoles I've ever worn. Great for skating, work and all day walking. I will continue to support FP Insoles and keep wearing these insoles!"

Rating: 5.0

Name: Mike McLaughlin

"Best insoles ever. Use them for my slippers and live to show people in my town about them." 

Rating: 5.0

Name: Hayden Navarro

"These insoles are amazeballs. I'll definitely be ordering from here a lot more in the future."

Rating: 5.0

Name: Caleb Sandoval
Kingfoam Orthotic EIite Insoles Reviews
"I've been wearing them in my everyday shoes for a few months now. They still feel great, just like when I got them. They noticeably reduce the feel of impact from the pavement when walking around/running, like chasing our dog up the street. Style-wise, I love the pattern when I look down to grab my shoes in the morning. The fit was normal, I didn't need to trim anything."

Rating: 5.0

Name: Peter A

"I usually buy orthotics from a local shoe retailer at an average of 75 bucks. I figured I'd give these a try since the price point was great. The others usually last me about 6 months before they are shot. I've only been wearing these for about a month now and they are awesome. No leg fatigue at all so far. Hopefully I can update this in the future and give an honest opinion on the long term durability. Thanks for the quality product."

Rating: 5.0

Name: Clayton

"Extremely comfortable and it is amazing how well the shock is absorbed when playing. I use them for when I am playing pickleball or tennis. So glad I purchased them."

Rating: 5.0

Name: Steve M.
Kingfoam Orthotic Insoles Reviews
Experience dynamic stability with Kingfoam Orthotic Insoles, designed for unmatched shock absorption, providing the ultimate in foot support and a level of comfort that feels like walking on a cloud.
"I stand by these insoles until every pair of shoes I have are filled with the best. Any other insole I use after using FP's, I immediately can feel a difference in other insoles."

Rating: 5.0

Name: Hayden Navarro

"Hiked/jogged 20 miles the first day I got these and my feet were definitely less fatigued than they were on other recent 20-mile outings."

Rating: 5.0

Name: Sarah

"My wife calls me a sucker because I mean, well — I am. 

Drawn in from an Instagram ad that caught my eye, I did a little research on the company and the insoles. Seeing lots of skateboarders and frontline workers gushing about them, I decided to help my own aching feet. 

I'm two days in now, and I feel rejuvenated. My back, knees, hips and of course — my FEET feel better. I'm literally on my feet all day at work, walking, climbing and lifting. No more cramping, arch pain or just foot fatigue. I'm sure they're going to continue to improve the longer I wear my boots too!

I am now a believer. Truly worth the purchase and I plan on a second set for my sneakers. Buy these now!"

Rating: 5.0

Name: Mike S